Design and Cut Your Own Laser Cut Clock
Everything is better with lasers!
Learn how to use our laser cutters to create your very own customised clock. The laser cutters are our most popular machines, this workshop will introduce you to them and show you how to draw designs for them.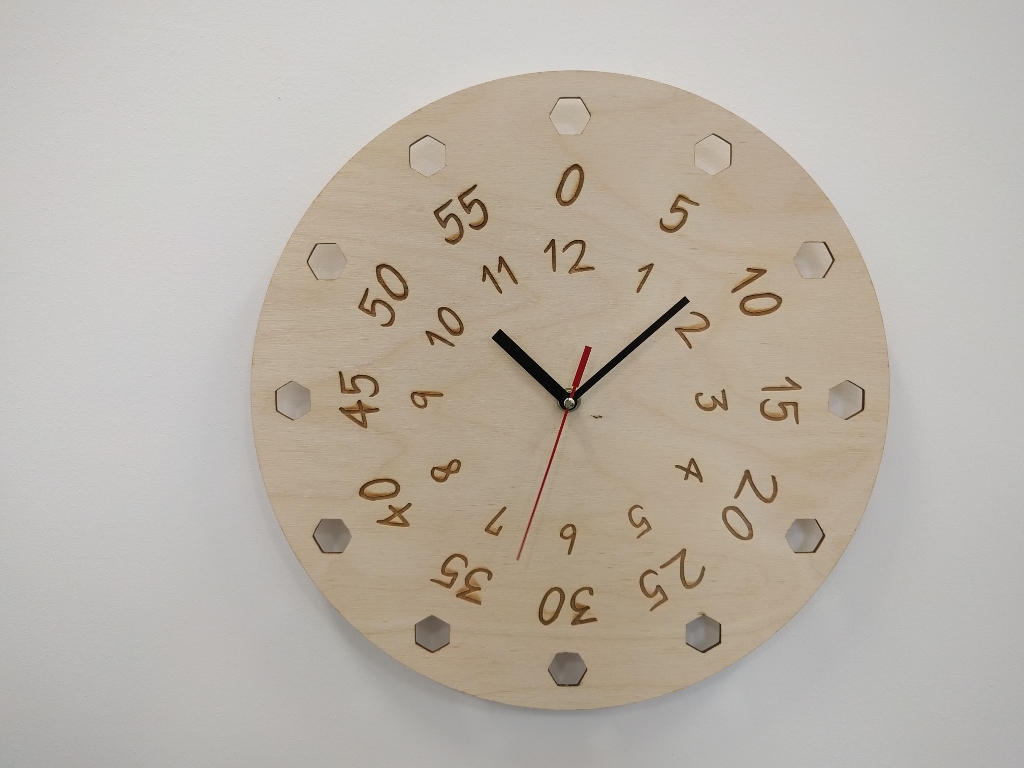 Create one of these stylish clocks in wood to give as a gift, use yourself or keep as a piece of art. Personalise yours with different cut outs, engraved names, logos, or photos.
Following this session you will go away with:
Your personalised wall clock
A basic knowledge of how to use the laser cutter
A basic knowledge of how to design products for the laser cutter
Registration to The Making Rooms user list enabling access on our FREE open days
The session will begin at 10:00, please arrive on time ( or earlier 😀 )
Please note that under 14s must be accompanied by an adult at The Making Rooms.